Snow and Ice Removal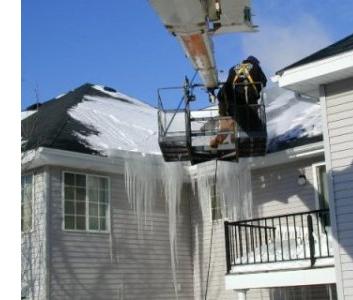 Safe, effective snow removal.
Owning or maintaining a home or building in Minnesota comes with a unique set of challenges, with the potential dangers of snow and ice accumulation being at or near the top of the list.
Pinnacle Roofing Systems offers safe, effective snow and ice removal for residential and commercial customers, as well as heat cable installation. Our experienced roofers use steam to remove snow and ice from roofs, gutters, and downspouts – a method proven to be safe, effective, and environmentally sound.
Pinnacle Roofing Systems complies with all OSHA safety standards.